Hotel Montetaxco - Taxco de Alarcon
18.57008

,

-99.5991
Taxco de Alarcon

,

Mexico

|
72US$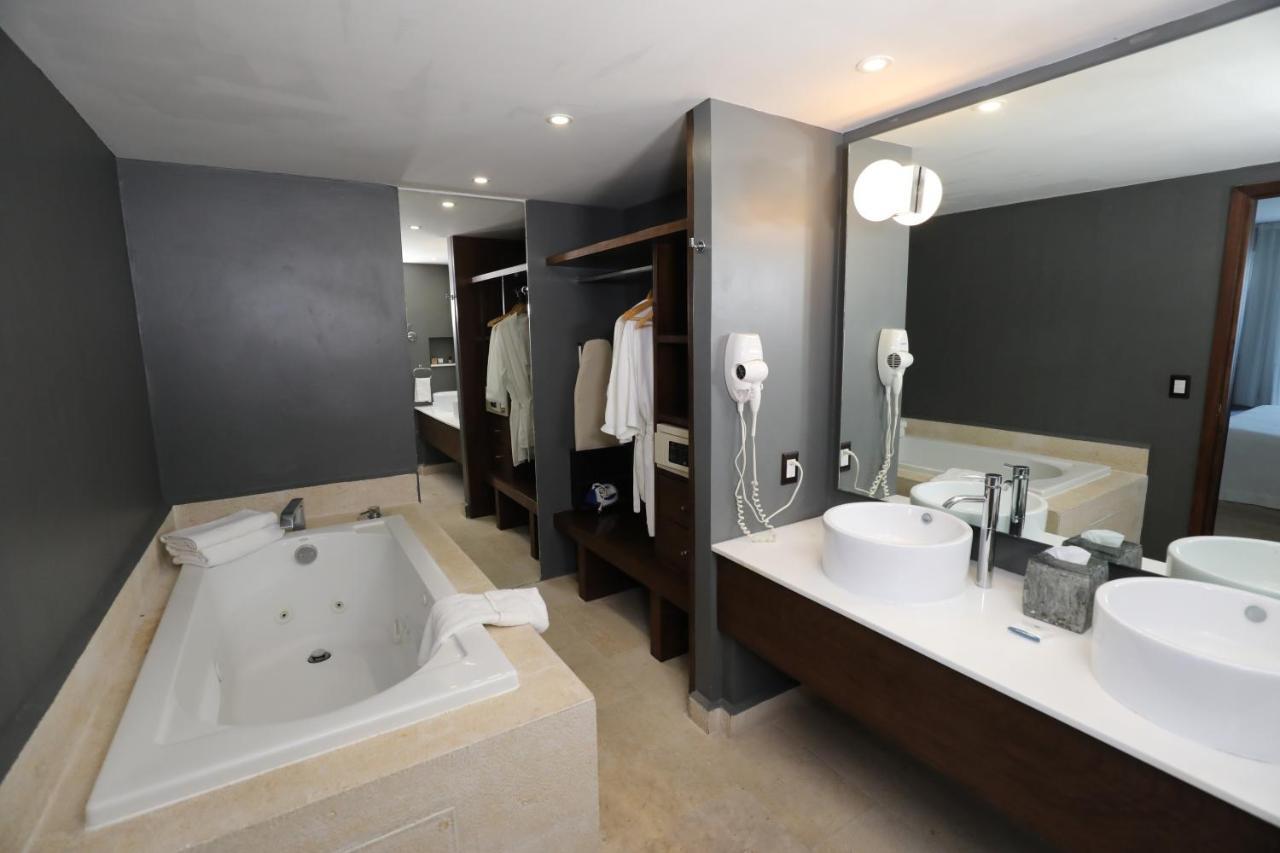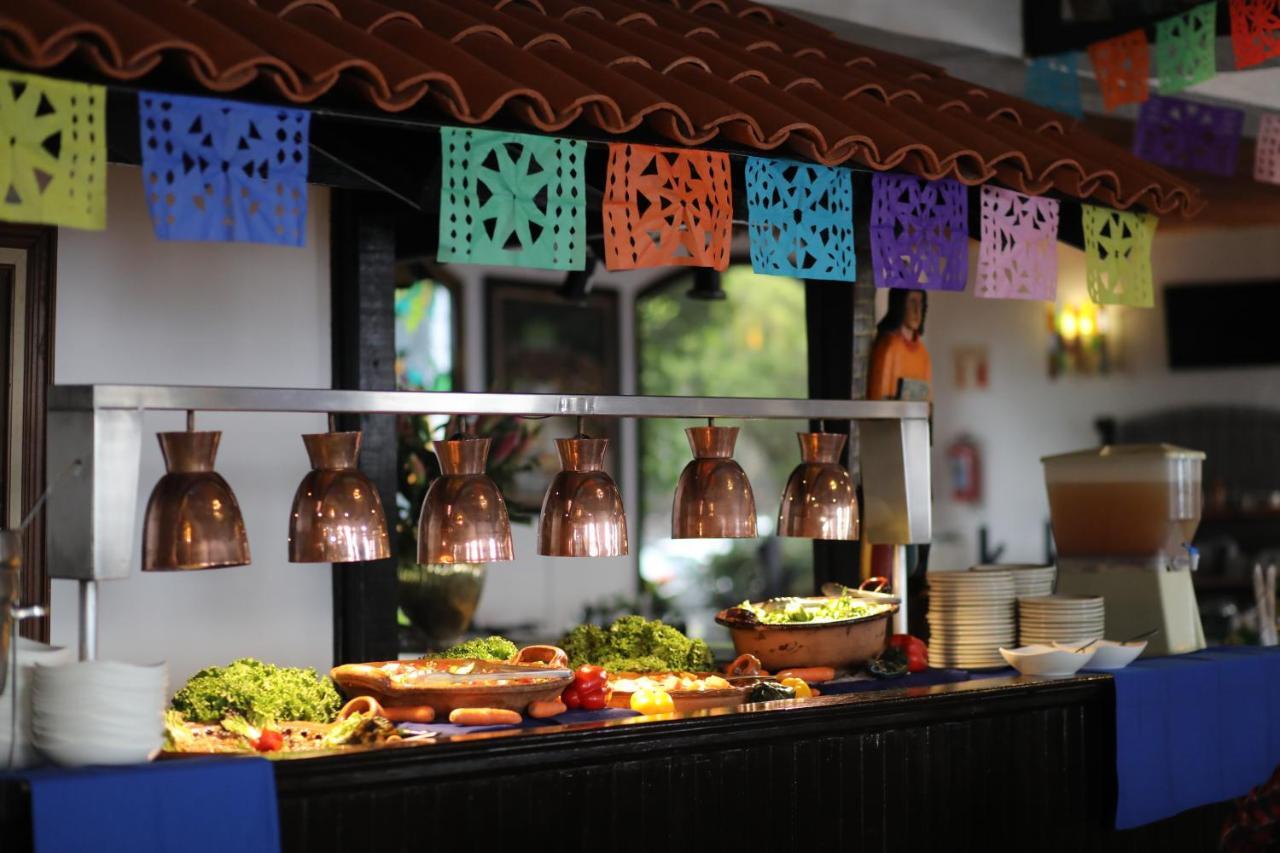 Highlights
Hotel Awards
According to guest reviews, the hotel has been rated as 
Use Badge
Address
Fracc Lomas De Taxco Col Lomas, Taxco, Mx
,
Taxco de Alarcon
,
Mexico
,
40210
, Guerrero
Overview
Approximately 87 miles from Lic. Adolfo Lopez Mateos International airport, Hotel Montetaxco Taxco de Alarcon offers a wellness area along with 3 restaurants. Providing access to Teleferico de Taxco, the 5-star hotel is within a 10-minute drive of Museum of Religious Art Taxco and offers an a la carte restaurant.
Location
Taxco de Alarcon center can be reached within 20 minutes' walk. Guests can get to Taxco Cableway that is 25 minutes by foot from the Taxco de Alarcon hotel. Visit Borda Square Garden, within 2.5 miles of the Taxco de Alarcon accommodation, and feel in total harmony with the nature of Mexico.
Rooms
There are 156 rooms with a balcony and a dressing room. Some of them offer cable channels together with a mini bar fridge. Certain rooms also face the park.
Eat & Drink
Among other facilities at Montetaxco Taxco de Alarcon there is Toni's Restaurante restaurant serving international cuisine as well as El Taxqueno restaurant featuring Mexican meals.
Leisure & Business
An outdoor swimming pool and a golf course can be arranged at the hotel for an extra charge.
Internet
Wireless internet is available in public areas for free.
Guest Parking
Private parking is possible on site for free.
Number of rooms:   121.
Former name: Montetaxco Resort & Country Club Hotel
Facilities
Most popular facilities
Free Wi-Fi
Free Wi-Fi in public areas
24-hour services
24-hour reception
24-hour security
Food/ Drinks
Bar/ Lounge area
Restaurant
Snack bar
General
Free Wi-Fi
Parking
24-hour services
Food/ Drinks
Fitness/ Gym
Swimming pool
Spa and relaxation
Sports & Fitness
Fitness center
Tennis
Golf course
Services
Room service
Housekeeping
Laundry
Dry cleaning
Tours/Ticket assistance
Medical facilities service
Stores/Commercial services
Dining
Restaurant
Snack bar
Bar/ Lounge area
Business
Business center
Meeting/ Banquet facilities
Fax/Photocopying
Spa & Leisure
Outdoor swimming pool
Spa & wellness center
Room features
Air conditioning
In-room safe
Mini-bar
Sitting area
Dressing area
Terrace
Ironing facilities
Media
Flat-screen TV
Telephone
AM/FM alarm clock
Good to know
Check-in
from 15:00-23:59
FREE
Check-out
until 12 pm
FREE
Children & extra beds
Maximum capacity of extra beds in a room is 1. 
Pets
Pets are not allowed.
Rooms and availability

Bed options:

2 Single beds or 1 Double bed

2 Double beds

2 Single beds

Room size:

270 sq. feet

Max:

3 persons
Garden view

Shower

Coffee machine

Balcony

Air conditioning

Bed options:

Max:

2 persons

Bed options:

Max:

2 persons
Location
Fracc Lomas De Taxco Col Lomas, Taxco, Mx
,
Taxco de Alarcon
,
Mexico
,
40210
, Guerrero
City landmarks
Nearby
Restaurants
Hotels nearby
Jardin Botanico Hernando Ruiz de Alarcon
2700 ft
Calle Segunda Del Chorrillo s\u002Fn
Ex Hacienda del Chorrillo
1.6 mi
Calle del Bosque 89
Cristo Rey. Cristo Monumental
2.7 mi
Benito Juarez Barrio del Exconvento
Former convent of San Bernardino of Siena
2.0 mi
Church
Santa Prisca de Taxco
2.5 mi
Gallery
Museo Guillermo Spratling
2.0 mi
Calle Juan Ruiz de Alarcon 12
Museum
Mina Prehispanica de Taxco
2.0 mi
Taxco
Iglesia de San Antonio de Padua
1.7 mi
Museum
Figueroa House Museum
2.5 mi
Museum
Centro Cultural Taxco Casa Borda
2.5 mi
Museum
Museum of Religious Art Taxco
2.0 mi
Altos de Redondo Plazuela De Bernal 3
Cerro del huixteco
2.8 mi
De Miguel Hidalgo 24
San Nicholas Chapel
2.8 mi
Lomas de Taxco
Teleferico de Taxco
1300 ft
Restaurant
Toni's Restaurante
200 ft
Restaurant
Restaurante Las Fuentes Bar
700 ft
Getting around
Airports
Lic. Adolfo Lopez Mateos International

(TLC)
86.3 mi
You can book a shuttle, once your reservation is complete.
Reviews of Hotel Montetaxco
Brian

The hotel has a fantastic view and traditional architecture that feels very authentic. The breakfast was enjoyable and accompanied by live music. The room was complete with useful amenities such as a fridge and safe. The hotel had a great pool area and leisure facilities to keep guests occupied.

One area that could be improved upon was the air conditioning unit, as it produced a bright light that disrupted sleep.

Jordan

We had a wonderful romantic escape with breathtaking views and two lovely complementary services that made our stay even better. The location was perfect for us as it was not too far from the city center but still in a secluded and peaceful area. We also enjoyed the delicious traditional meals at the hotel's restaurant.

We were disappointed with the lack of soundproofing between the rooms, as we could hear noises from neighboring rooms. Furthermore, the pool was not as clean as we would have liked. despite these minor issues, we had a lovely time and highly recommend this hotel for a romantic escape with amazing views and great traditional food.

William

Great Thanksgiving Getaway Had a lovely Thanksgiving getaway with my friends! The complimentary breakfast and dinner were both delicious and filling. The location was ideal, with stunning views of the surroundings. Additionally, we enjoyed the peace and quiet of the place.

Could Use Some Upgrades The hotel needs some maintenance, especially in the swimming pool area. Also, some staff members were not very attentive and service could be improved. However, overall, we had a positive experience and enjoyed our stay.

Ian

We stayed at this luxurious hotel and were impressed with the exclusive amenities they offered. The outdoor swimming pool was pristine and provided stunning views of the surroundings. The spa center was also exceptional, providing a range of services that catered to our every need. The restaurant and bar/lounge areas were well-appointed, offering an extensive menu of delicious food and drinks.

The only minor issue we encountered during our stay was the slightly slow service at times. However, this did not detract from our overall experience. The private facilities were luxurious and spacious, allowing us to relax and enjoy our stay in comfort. Located away from the hustle and bustle of the city, this venue was a perfect retreat, offering a peaceful and serene environment for us to unwind.

T.

There is restaurant El Taxqueno at the premises. Worth its 5 stars.

Margaret

Interesting place for a 2-night stay. Wonderful view overlooking park. Right by the downtown, 20 minutes on foot. Also, such main attraction as Silver Museum was 3 miles from this hotel.
FAQ about Hotel Montetaxco
How far is Hotel Montetaxco from the city center?
Taxco de Alarcon city center is reachable within a 20-minute walk from Hotel Montetaxco.
What landmarks can I find in vicinity of the stylish Montetaxco?
Staying in the stylish Montetaxco, you shouldn't miss Taxco de Alarcon's main landmarks such as Borda Square Garden (2.5 miles), Casa Humboldt (0.7 miles) as well as Santa Prisca Church accessible with a 10-minute drive.
Is there parking at Hotel Montetaxco Taxco de Alarcon?
Yes, Hotel Montetaxco Taxco de Alarcon features a parking lot available on site.
What are our dining options during the stay in Hotel Montetaxco?
Hotel Montetaxco features 3 restaurants for on-site dining, among them an a la carte restaurant Toni's Restaurante featuring a midrange price point as well as international cuisine.
Can I have breakfast at the Taxco de Alarcon hotel?
Yes, guests of the Taxco de Alarcon hotel can enjoy made-to-order breakfast served daily in the restaurant.
What time is check-in and check-out at the Taxco de Alarcon hotel?
Guests of the Taxco de Alarcon hotel can check in from 3 PM to 11.59 PM and check out from 12 PM to 12 PM. Late check-out is also available upon request.
Which amenities are included in the rooms of Hotel Montetaxco Taxco de Alarcon?
Every suite at Hotel Montetaxco Taxco de Alarcon includes a flat-screen TV with satellite channels and private bathrooms along with hairdryers and bath sheets.
Does Montetaxco offer facilities for business travelers?
Montetaxco conveniently features a photocopy machine and a desk as well as a conference center on-site.
What spa facilities does Hotel Montetaxco offer?
Spa facilities in Hotel Montetaxco include steam baths and an outdoor swimming pool.
Does the hotel have a bar to relax at?
Guests of the hotel are welcome to relax at the onsite lounge bar.